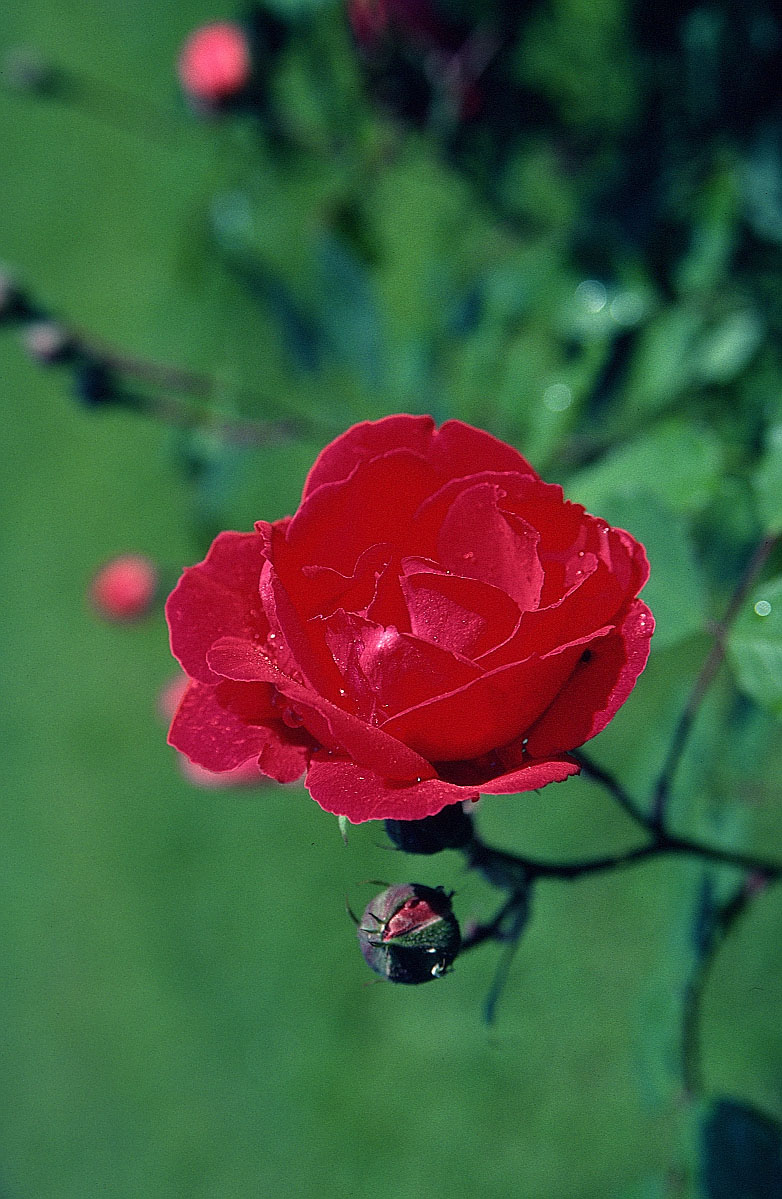 Major Depression and Manic-Depression — Any difference?
by: Michael G. Rayel, MD
Countless number of patients and their family members have asked me about manic–depression and major depression. "Is there any difference?" "Are they one and the same?" "Is the treatment the same?" And so on. Each time I encounter a chorus of questions like these, I am enthused to provide answers.
You know why? Because the difference between these two disorders is enormous. The difference does not lie on clinical presentation alone. The treatment of these two disorders is significantly distinct. Let me begin by describing major depression (officially called major depressive disorder). Major depression is a primary psychiatric disorder characterized by the presence of either a depressed mood or lack of interest to do usual activities occurring on a daily basis for at least two weeks. Just like other disorders, this illness has associated features such as impairment in energy, appetite, sleep, concentration, and desire to have sex.
In addition, patients afflicted with this disorder also suffer from feelings of hopelessness and worthlessness. Tearfulness or crying episodes and irritability are not uncommon. If left untreated, patients get worse. They become socially withdrawn and can't go to work. Moreover, about 15% of depressed patients become suicidal and occasionally, homicidal. Other patients develop psychosis—hearing voices (hallucinations) or having false beliefs (delusions) that people are out to get them.
What about manic-depression or bipolar disorder?
Manic-depression is a type of primary psychiatric disorder characterized by the presence of major depression (as described above) and episodes of mania that last for at least a week. When mania is present, patients show signs opposite of clinical depression. During the episode, patients show significant euphoria or extreme irritability. In addition, patients become talkative and loud.
Moreover, this type of patients doesn't need a lot of sleep. At night, they are very busy making phone calls, cleaning the house, and starting new projects. Despite apparent lack of sleep, they are still very energetic in the morning — ready to establish new business endeavors. Because they believe that they have special powers, they involve in unreasonable business deals and unrealistic personal projects. They also become hypersexual — wanting to have sex several times a day. One–night stands can happen resulting in marital conflict. Like depressed patients, manic patients develop delusions (false beliefs). I know a manic patient who thinks that he is the "Chosen One." Another patient claims that the President of USA and the Prime Minister of Canada ask for her advice.
So the big difference between the two is the presence of mania. This manic episode has treatment implications. In fact the treatment of these disorders is completely different. While major depression needs antidepressant, manic-depression requires a mood stabilizer such as lithium and valproic acid. Recently, new antipsychotics, for example risperidone, olanzapine, and quetiapine, have been shown to be effective for acute mania.
In general, giving an antidepressant to manic–depressed patients can make their condition worse because this medication can precipitate a switch to manic episode. Although there are some exceptions to the rule (extreme depression, lack of response to mood stabilizers, among others), it is preferable to avoid antidepressants among bipolar patients. When considering the use of antidepressant in a depressed bipolar patient, clinicians should combine the medication with a mood stabilizer and should use an antidepressant (e.g. bupropion) that has a low tendency to cause a switch to mania.
This article was posted on March 16, 2004
About The Author
Copyright © 2004. All rights reserved. Dr. Michael G. Rayel – author (First Aid to Mental Illness–Finalist, Reader's Preference Choice Award 2002), speaker, workshop leader, and psychiatrist. Dr. Rayel pioneers the CARE Approach as first aid for mental health. To receive free newsletter, visit
The Black Cloud Of Depression
by: Jane Kriese
Depression is defined as "low spirits, gloominess, dejection and sadness."
Depression affects your whole body, physically and mentally. It affects the way you eat, sleep, feel about yourself and your actions towards yourself and others.
There are many types and degrees of depression, all with different symptoms. The symptoms include; chronic fatigue, sleep disturbance, change in appetite, backache, digestive disorder, restlessness, irritability, quick to anger, loss of interest or pleasure in your favorite pastimes, feelings of worthlessness and some people even think of death and consider suicide.
The causes of depression are not fully understood but it can be triggered by tension, stress, trauma in your life, chemical imbalance, thyroid disorder, burn out, hypoglycemia, nutritional deficiencies, poor diet, high consumption of sugar, mononucleosis, endometriosis, allergies (especially food allergies), lack of exercise and negative thinking.
Have you noticed that many of the causes of depression are the same as other lifestyle diseases? This information tells you that depression is curable. It also means that you have to change your lifestyle. You need to re-evaluate your life and make the necessary changes. Be gentle with yourself; start slowly. My first suggestion is to visit www.herbs4health.net and print off the free E-Book "9 Steps To A Healthy, Vibrant Body". Pay close attention to Step One and Step Two.
Find out the condition of your body and this way you will know what health problems you are facing. Test your Thyroid, if you have hypothyroidism you can usually stimulate the thyroid by taking a herbal remedy containing kelp. A body that is deficient of vitamins and minerals will feel very tired and sluggish. Start taking calcium/magnesium and a vitamin/mineral combination on a daily basis. The herb St. John's Wort has been very helpful in treating people who have suffered from depression.
Be sure these products are liquid, plant extract. Liquid extracts will assimilate in your body in a few minutes. This way your body receives good nutrients and will no longer suffer from nutritional deficiencies.
Examine your life style: Are you getting enough sleep? Are you eating healthy foods? Are you living a fairly stress free life? Are you getting enough exercise? If you have answered 'no'... to any of these questions, that is O.K.. You know this now and you can start to make changes slowly. You did not get sick overnight, give your self time to heal your body. To start your get well program make one small change at a time, try giving up sugar or caffeine. You choose the change but remember you need to start somewhere, just one small step at a time.
Examine the emotional issues in your life. Are you angry about issues from your childhood or family? Do you have other problem relationships in your life? Do you have problems with your career? Are there other parts of your life that aren't working for you? Do you concentrate on what is wrong in your life? If you have answered 'yes' ... to any of these questions that is O.K. There is help.
At this time you are probably feeling overwhelmed.... don't! think of this as a small step program. One of the first steps you can take for emotional issues is to start a gratitude journal. Each day write down things you are grateful to have in your life. Maybe it was only the blue sky today, but tomorrow your list could grow to five things and soon you will fill a page.
Don't try to do this by yourself - if you have been depressed for more than a couple months this could be bigger than you are able to handle by yourself. Seek professional help. You can also join a 12 Step program - there is a great program called "Emotions Anonymous" and this program is available in many communities in Canada and the U.S.A. Check your yellow pages for a program near you.
Do you have issues with alcohol or drugs? If you said 'yes'... seek professional help.(Most people who are struggling with addictions are also depressed) You can not cure yourself.
Are you contemplating your death? If you said 'yes'... put this paper down immediately, phone a person you trust and ask for their assistance. Seek professional help immediately.
At this point I have to confess, I have suffered from depression, it was not a fun time in my life but with counseling, changes in my life style and herbal products, I was able to rebuild my body, my mind and my spirit. Today I am happier and healthier than I have ever been in my whole life. You too can over come this disease and live a healthy, vibrant life. © 2005 Jane Kriese janes-store@telus.net Would you like to have a Healthy Vibrant Body? To learn more, sign up for Jane Kriese's Herbs For Health Newsletter and receive you free (life changing ) "Alkalinity Testing Kit". visit: www.herbs4health.net
This article was posted on March 03, 2005
About The Author
Jane Kriese - I am the web master for the site, www.herbsforhealthstore.biz, . My passion is the holistic world. I love to study, and write articles, about holistic cures for life style diseases. It is exciting to educate people, and watch as they change their life style by, introducing holistic products, and new habits, into their life. Many of these people have healed their bodies. The holistic world is full of hope and joy, and I believe with effort we can have a healthy vibrant body.
http://www.herbsforhealthstore.biz
The Fuel of Stress, Anxiety and Depression
by: Chris Green
In the 21st Century, it is predicted that stress and stress related illnesses such as depression and anxiety will become the biggest killers. Despite significant advances in housing, standards of living, quality of food, and medical science, the pressures all of us have to face in today's world are as demanding as any pressures experienced by our predecessors. Why are these illnesses on the rise? And why do some people become so ill through these illnesses, they can find it hard to function?
Well they sure don't happen overnight! You don't suddenly wake up one morning and feel stressed or depressed. It's not like flicking on a light switch! And by the same rule, if you're suffering, you can't just wake up one morning, flick off the switch and say "Great, I'm better now." Many people who don't suffer from these illnesses often say to sufferers: "Come on, snap out of it."
If only it was so easy! Should anyone say this to you, please forgive them as it's just a lack of understanding. It's very hard for people to understand how you're feeling if they haven't been there.
The fact that these illnesses don't suddenly happen means we can draw some parallels with illnesses such as heart diseases, some cancers and strokes.
Because these illnesses don't just suddenly happen either. If we look at heart disease, it's often the result of damaging behaviors practised over many years. Behaviors such as smoking, lack of exercise and a diet high in saturated fat. Strokes are a result of similar behaviors and cancers too, particularly heavy smoking and drinking as you know. So how do stressful illnesses such as stress, depression and anxiety compare?
Stress is also the product of harmful mental habits and behaviors. These habits and behaviors are developed and practised over years – since childhood in most cases. These are the mental processes that enable us to make sense of our lives and the circumstances we're faced with. When we reach adulthood, we perform them automatically because we've learned these behaviors by repetition.
Think of it like learning to drive a car. Initially, the skills required to control the vehicle needed conscious thought. It seemed really difficult didn't it? But once we've performed them for sufficient periods, we drive on auto-pilot. We've mastered the required skills by repetition. Here's the key: if we eat healthy food, take regular exercise, cut out harmful behaviors such as smoking and drinking, we improve our health and drastically reduce the risk of heart disease, cancer and strokes. We are repeating good habits, habits that will give our physical well being a huge boost.
It's exactly the same for stress. What's important to understand is that not everyone becomes stressed or depressed – even when tragic and traumatic circumstances happen to them. Just like people who lead a healthy lifestyle and avoid harmful habits and behaviors, people don't become stressed or depressed because they have learned effective habits and behaviors that prevent stress from arising.
This is very good news if you suffer from these illnesses. Because just as we can learn habits and behaviors which cause us to become highly-stressed, depressed or anxious, we can learn the habits and behaviors which stop these terrible illnesses in their tracks. And the more often we make use of them, we'll soon begin to perform them automatically and our mental health will benefit enormously. No more feeling stressed out. No more feeling unable to cope. No more anxiety and no more depression. EVER.
I'm living proof of this. For 5 years, a series of traumatic events sent me spiralling into an anxiety-induced depression nightmare. I came out of it by learning the natural skills that starve these illnesses. The more I used them, the less anxious I became. They're now as natural to me as driving a car, and I've completely eradicated anxiety and depression from my life.
You can do it too.
This article was posted on March 31, 2005
About The Author
Chris Green is the author of the new book "Conquering Stress", a special program which will show you how to conquer stressful illnesses such as depression, anxiety, panic and worry permanently and without taking powerful drugs. You can learn more about this new book and purchase it at